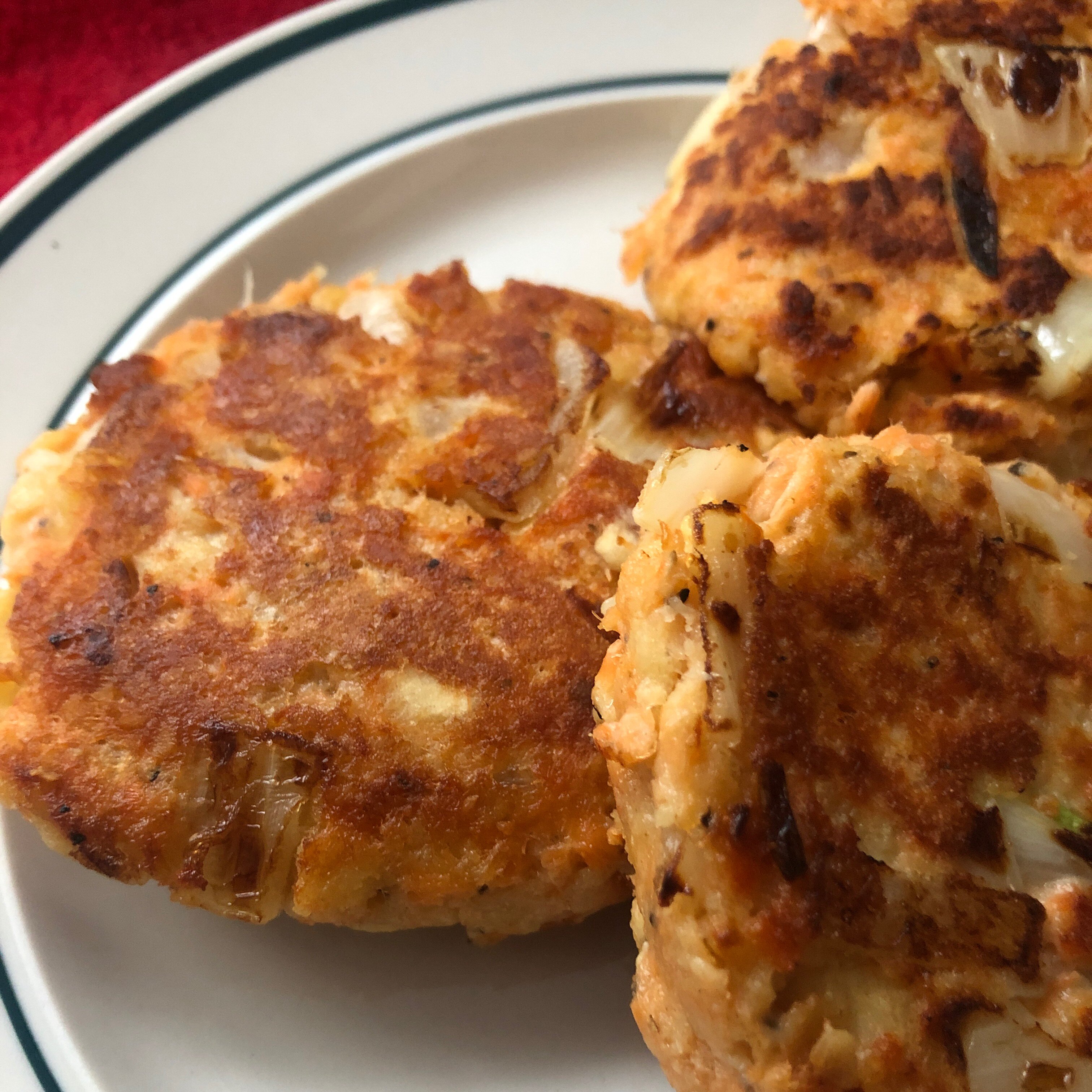 These salmon patties are delicious for lunch or dinner.
prep: 15 mins cook: 10 mins total: 25 mins Servings: 5 Yield: 4 to 6 servings
Ingredients
1 (14.75 ounce) can canned salmon

1 egg

¼ cup chopped onion

½ cup seasoned dry bread crumbs

1 tablespoon olive oil
Directions
Step 1

Drain and reserve liquid from salmon. Mix egg, onion, bread crumbs and salmon together.

Step 2

Make into patties. If mixture is too dry to form into patties, add reserved liquid from salmon.

Step 3

In a frying pan, heat olive oil. Place patties in pan. Brown on each side, turning gently. Drain on paper towels and serve.
Nutrition Facts
Per Serving: 224 calories; protein 22.3g; carbohydrates 9g; fat 10.4g; cholesterol 73.7mg; sodium 522.8mg.